arrow_circle_down Designs
arrow_circle_down Subscribe
arrow_circle_down Large Fairy Applique
This stunning Fairy takes a bit of work (it's 8 hoopings) but so worth the effort.   The Fairy is joined easily in-the-hoop like a jig-saw, so while there are a few hoopings, there is no awkward aligning, so comes together quite fast.
 Finished Size
8x10 hoop                                   34 x 50cm
8x8 hoop and 6x10 hoop               29 x 42cm           

5x7 hoop                                     23 x 34cm
 

I made this very pink quilt for Ruby, using the

'pink' Bali-Pops Jelly Roll.

I think the Fairy completes the quilt -and Ruby

absolutely LOVES it

This was my smaller Fairy made in the 5x7 hoop.

I added it to a minky blankey for a friends Niece,

and once again, Alexis loves it!  

I could have sold this 5 times already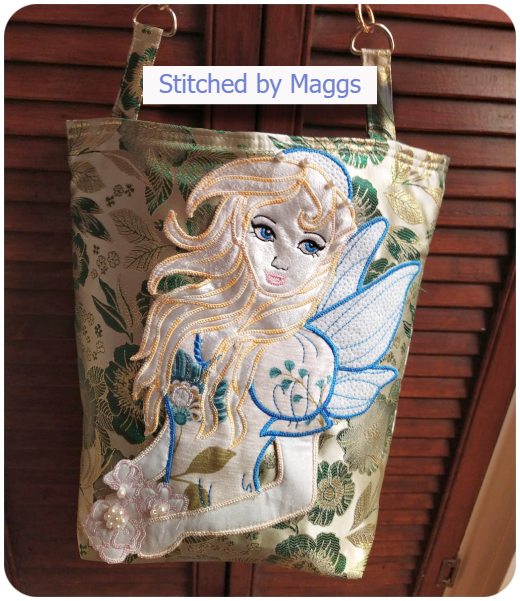 Some of you might recognise our pretty Fairy - We did a redwork set a few months ago - View Magical Fairies
You could combine both sets to make a stunning quilt, with the large applique design as a centre piece.
| Hoop Size | Model | Type | Year |
| --- | --- | --- | --- |
| 5x7 | | | |
| 6x10 | | | |
| 8x10 | | | |
| 8x8 | | | |