arrow_circle_down Designs
arrow_circle_down Subscribe
arrow_circle_down Classic Cross Collection
---
CLASSIC CROSS COLLECTION BY FAYES THREADS
---

My neighbour recently asked me if I could digitise and embroider a cross in the centre of some Communion Purificator Cloths.  My search for the cross made me realise just how many different types of crosses there are.  So I decided to digitise a couple more…and ended up with a set of twelve!  Although I love them all, the Maltese Cross and the Celtic cross are my favourites. 
The set consists of twelve crosses in two sizes - 4x4 hoop and 5x7 hoop.
Included in the download is a PDF document with sizes and stitch count for each cross.
The crosses were tested on cotton fabric and tear away stabiliser. 
---
INSPIRATION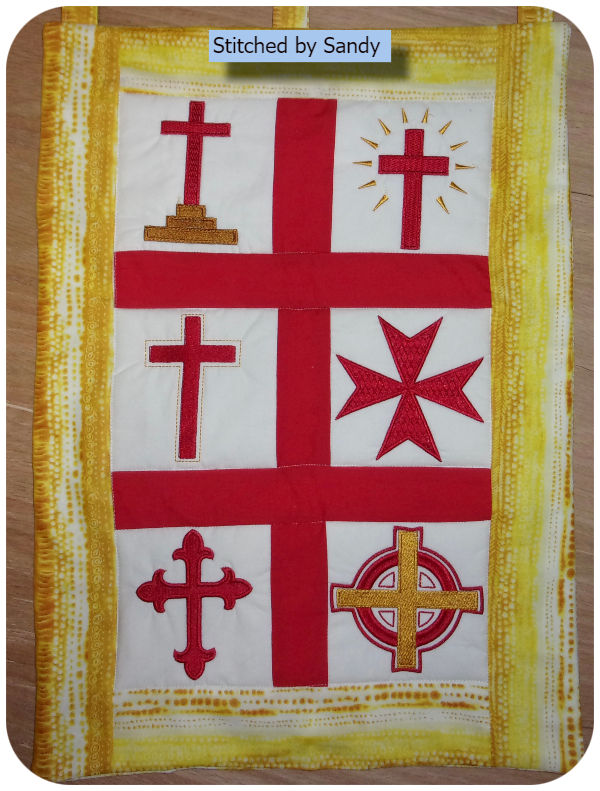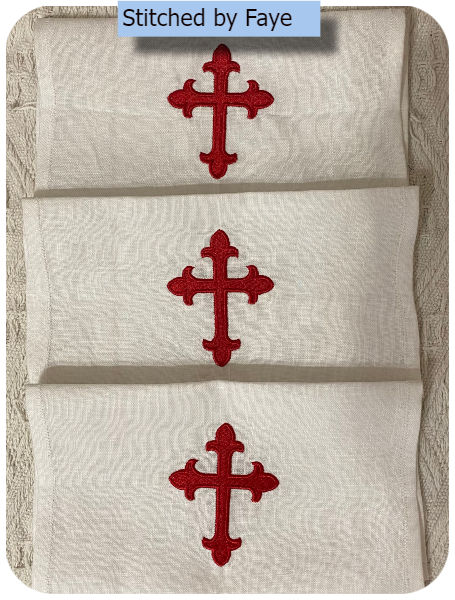 | Hoop Size | Model | Type | Year |
| --- | --- | --- | --- |
| 4x4 | | | |
| 5x7 | | | |