arrow_circle_down Designs
arrow_circle_down Subscribe
arrow_circle_down In the hoop Bunny Slippers
Bunny Slippers created by Kay's Cutz
Looking for a non-sugar Easter Gift? Look no further
Create these very cute Slippers in your hoop
Shoe Sizes - Toddler UK 6.5 up to Adult UK 10.5
For hoops sizes 5x7 up to 10.5x16 (please check Kay's detailed chart below which details hoop size requirements per shoe size)
---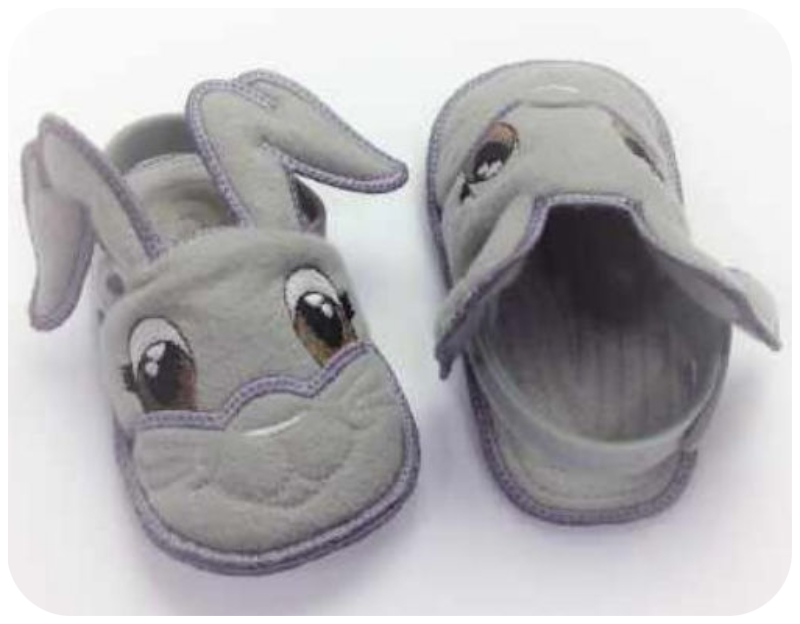 Kay has created this detailed table so you can check what size slippers you can make with your available hoops.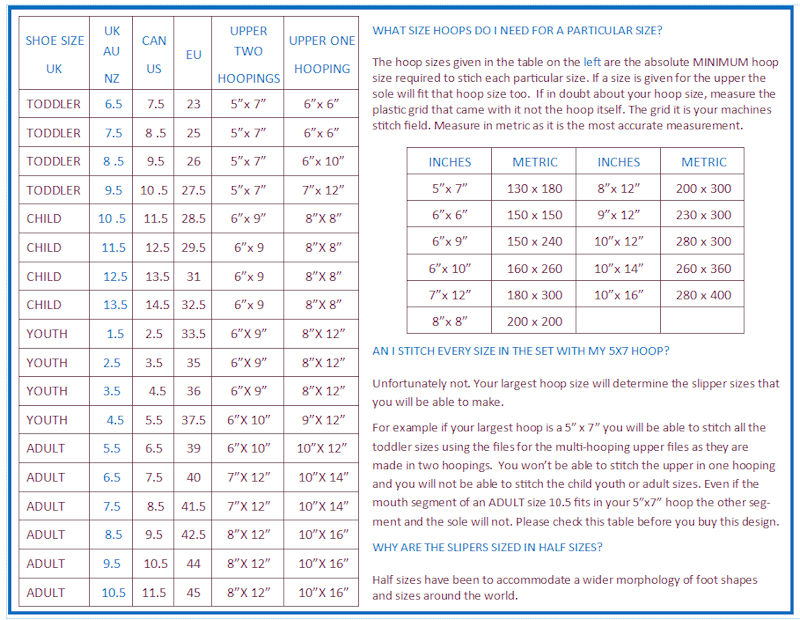 • 2 layers of wash away stabilizer per hooping, this is the fabric looking type.
• Solvy wash away stabilizer if you are using a fleece or fur fabric. This is the thin clear plastic looking type. It is placed over the top fabrics with a pile to prevent the stitches from sinking into it or to prevent the foot from tangling in fur fabrics.
• Pins with heads or T-pins.
• Vilene Decovil heavy fusible stiffener or equivalent. This is used for stiffening bags and belts. It will stiffen the sole of the slippers so they don't flop about when you walk in them. You will need two pieces the same size as the batting for the soles. You will fuse it to the batting.
• Batting - Vilene 295 high loft battening was used in the sample. You can use your favourite.
• ABS fabric for the sole of your slipper soles, it is a non slip fabric with little raised silicon dots on it that grip the floor. You will find it on Etsy if you can't get it in your local fabric shop.
• A thin stretchy soft fleece fabric for the upper and lining and the lining of the soles.
• A sewing machine, if you have one, to stitch the top to the sole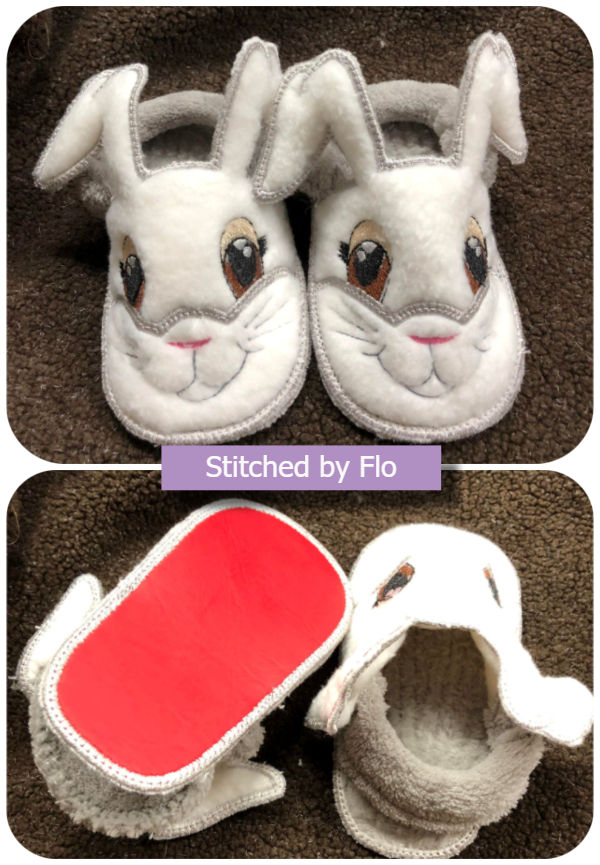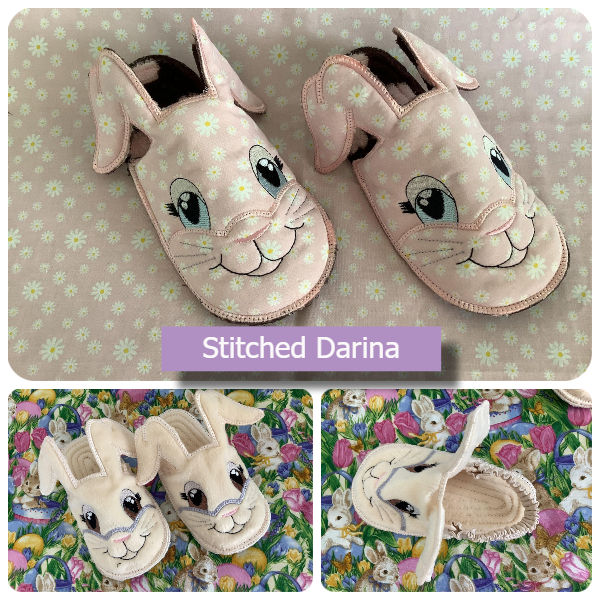 | Hoop Size | Model | Type | Year |
| --- | --- | --- | --- |
| 10x12 | | | |
| 10x14 | | | |
| 10x16 | | | |
| 5x7 | | | |
| 6x10 | | | |
| 6x6 | | | |
| 6x9 | | | |
| 7x12 | | | |
| 8x12 | | | |
| 8x8 | | | |
| 9x12 | | | |