I love this set - it was an absolute pleasure watching each design stitchout!.  The 9 5x7 hoop designs are perfect to use on quilts (watch this space), or for a tote bag for budding ballerinas, or would be really nice on their own as a centre piece for a very cute cushion for a little girls room.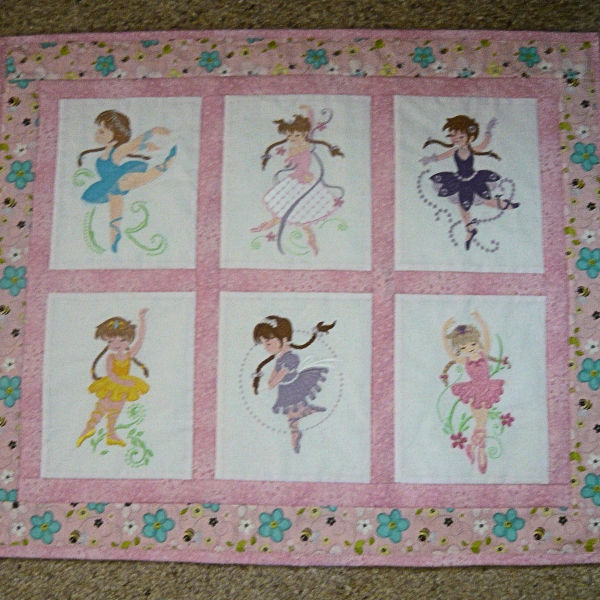 How beautiful is this Ballerina Quilt 
Thanks for sharing Toni
Isn't Jeanette's work stunning!!