By Kay - Kayes Cutz
---
Enjoy this stunning Resurrection Table Runner / wall hanging Set.
The runner is for hoop sizes 4x4 5x7 6x10 7x12 8x12
The coasters are for hoop sizes 4x4 5x5 6x6 7x7 8x8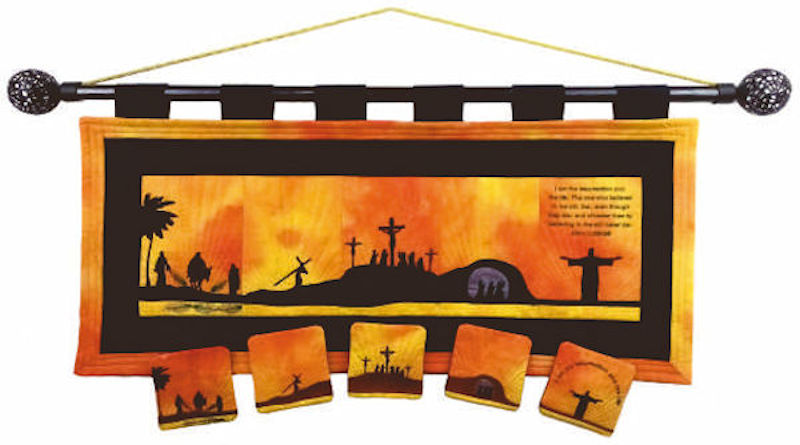 The story of the resurrection told in 5 scenes embroidered onto a fabric background.
The panel segments can be joined together either in the hoop or on a sewing machine.
 

 

The 4x4 version of the runner, and the 5x5 Coaster includes the first line of verse only

All larger sizes include the full verse

There are 5 coasters with envelope backs to complement the runner, the envelope pocket on the back could be filled with chocolate or other goodies making a special reminder of the meaning of Easter.
---
The instructions for making the runner include a fabric frame, tabs for turning it into a wall hanging and mitered corners for the edge binding.
---
New to this style of design?
Watch Kay step you thru the process on her 3 Kings Design which uses the same techniques
---
Our fantastic Facebook Admin Team created the following samples as they helped Kay with testing - aren't they beautiful!  Its so nice to see how unique each runner is
Darina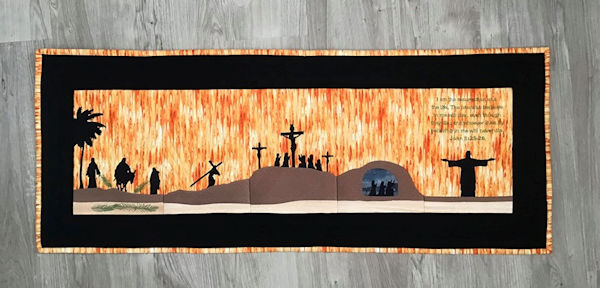 Kay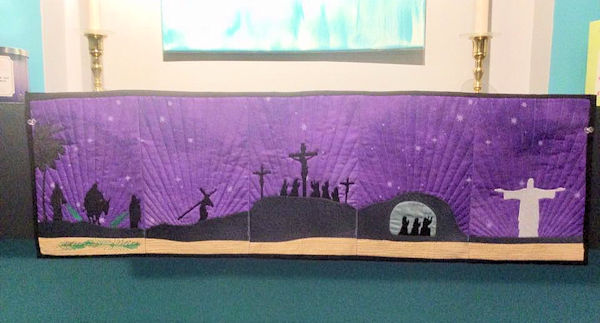 Sandy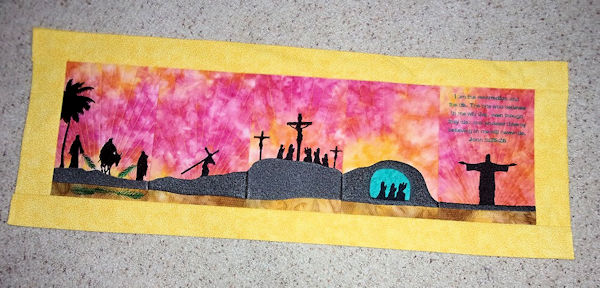 ---
Wow this design set has been up for about 10 days, and we already have these beautiful samples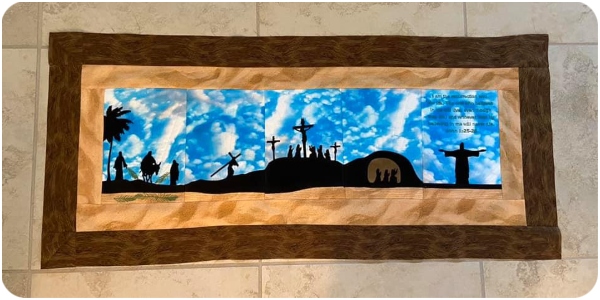 Stitched by Beth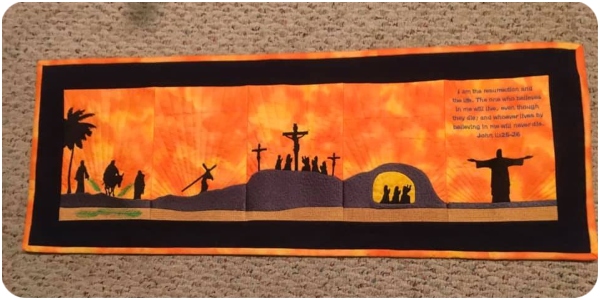 Stitched by Donna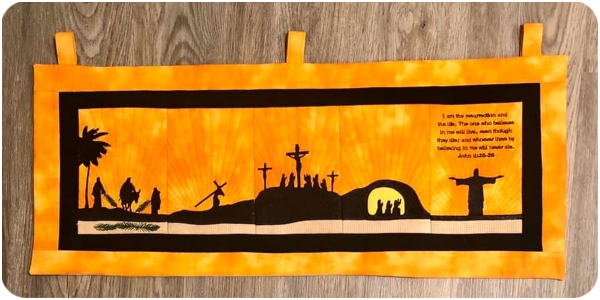 Stitched by Donna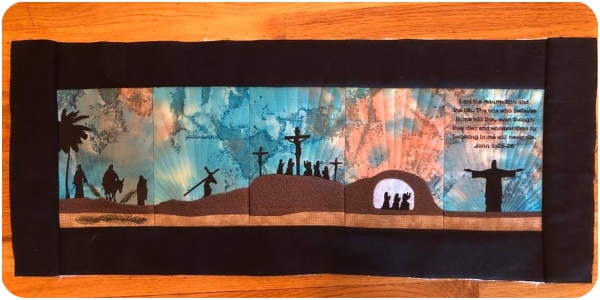 Stitched by Gay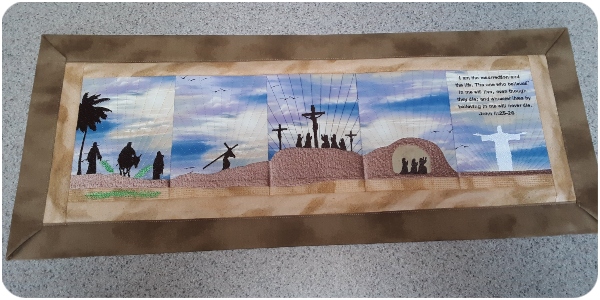 Stitched by Hope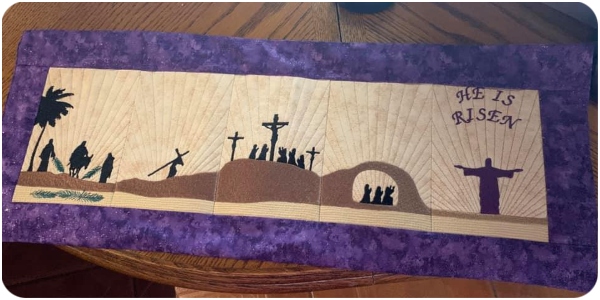 Stitched by Marion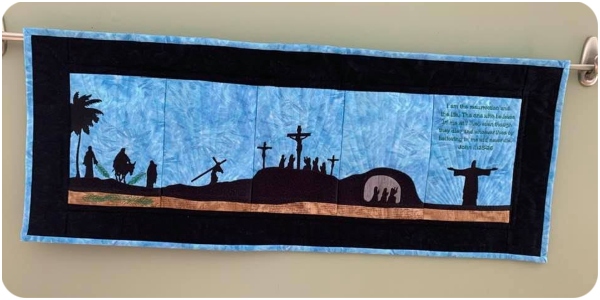 Stitched by Wilma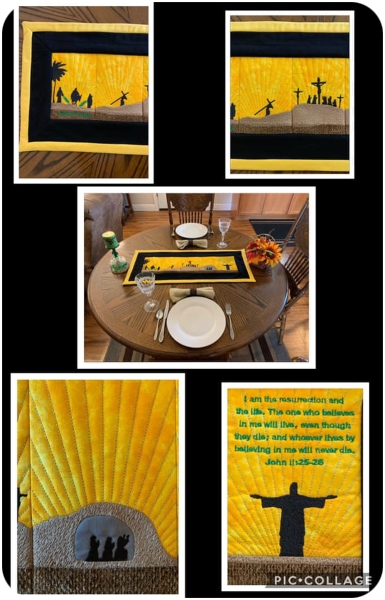 Donna was awarded an Instant Win for her beautiful version of the Resurrection Table Runner

How 'kreative' is Kim? Getting in early with making Christmas Cards using one panel of Kays Resurrection Table Runner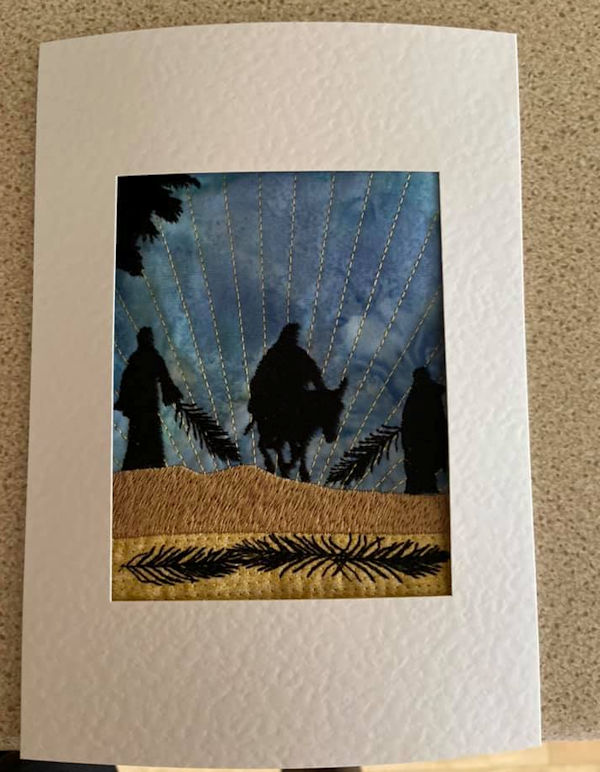 Donna  was 
Stitched by Gayle