arrow_circle_down Designs
arrow_circle_down Subscribe
arrow_circle_down Fire Fundraiser Design Set
---
ALL PROCEEDS FROM THIS DESIGN WILL BE GIVEN TO WIRES -An emergency Wild Life Fund
When I mentioned I was creating a Fundraiser Design 99% of my e-mails from Customers asked if we could help the animals. 
This will be an on-going donation – I will update the Website regularly with receipts showing the donations Kreative Kiwi makes to this fund.
---
I have chosen to create a 'stash buster' set for this fundraiser, in the hope the set will appeal to many embroidery addicts – from hoop sizes 4x4 to 9x9 and for a variety of functions – single line Quilting designs thru to Coasters or PotHolders that can be made In the hoop
I hope you can all find a design you like within the set, and we can make a small contribution to this horrific tragedy.
---
THANK YOU ALL SO VERY VERY MUCH!!
13 January we made the following donation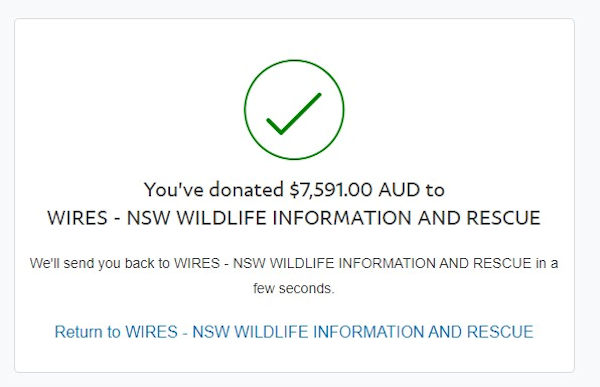 24 January - we have donated a further $1701.40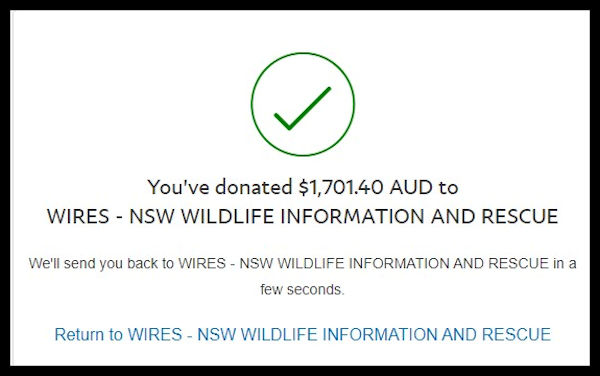 Thats a total so far of $9292.40 - THANK YOU SO MUCH!!
---
---
If you would prefer to donate to another organisation I have listed some official links below
NSW RFS: https://www.rfs.nsw.gov.au/volun…/support-your-local-brigade
Victoria CFA: https://www.cfa.vic.gov.au/about/supporting-cfa#donate-cash
SA CFS: https://cfsfoundation.org.au/donate
Australian Red Cross: https://www.redcross.org.au/…/disaster-relief-and-recovery-…
​Wildlife Rescue South Coast: https://www.wildlife-rescue.org.au/
If you would like to make helpful items (which are always needed) Echidna Sewing (Australia) has a list of items and patterns
---
What is Included in this set: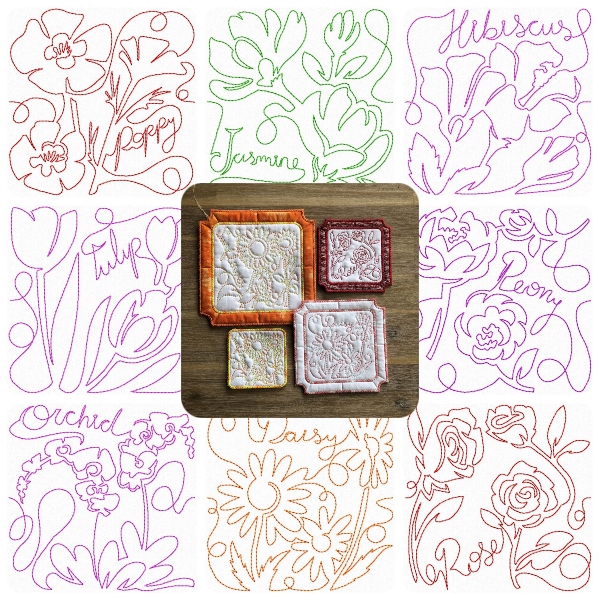 You get the 10 Floral designs in 5 hoop sizes (artwork by Clipartopolis)
 

FILE NAMES

Example

Single Line Left to Right Quilt Pattern

Hoop Size Q Flower Name

4x4-Q-Poppy

Single Line Triple Stitch Pattern

Hoop Size TB Flower Name

4x4-TB-Poppy

Sample used in Tea Towel

In the hoop Coaster

Hoop Size C Flower Name

4x4-C-Poppy

4x4 Hoop Square – 5x5 6x6 8x8 and 9x9 Shaped Edges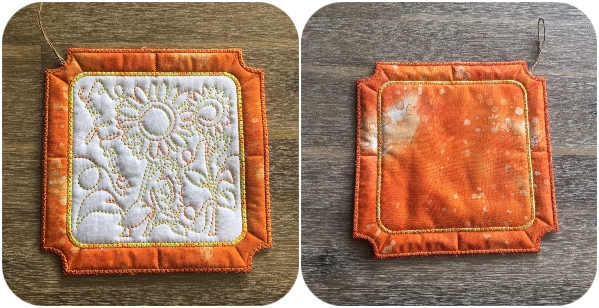 No Hand Sewing required – finished completely In the hoop
---
---
VIDEO
If you are new to this style of design, please watch Kay's Step-by-step video
---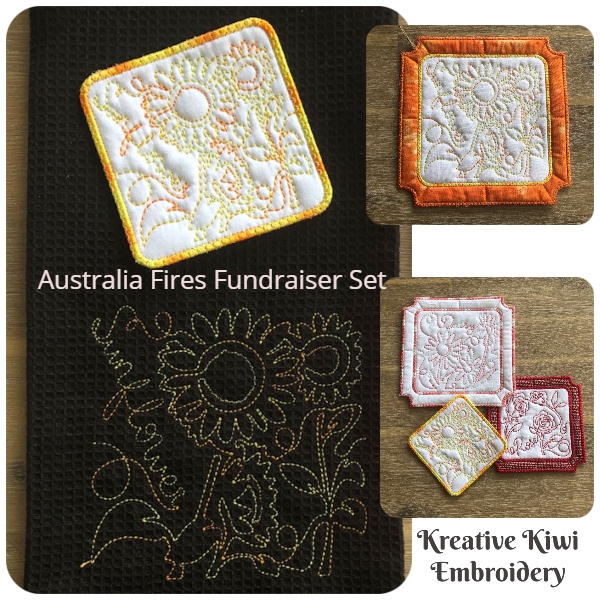 ---
INSPIRATION
Linda and Deb have shared their Fundraiser Coasters - Thank you Ladies!!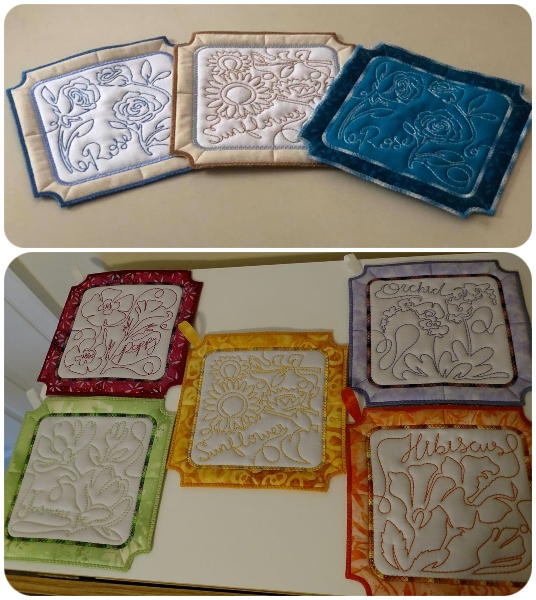 ---
| Hoop Size | Model | Type | Year |
| --- | --- | --- | --- |
| 4x4 | | | |
| 5x5 | | | |
| 6x6 | | | |
| 8x8 | | | |
| 9x9 | | | |