arrow_circle_down Designs
arrow_circle_down Subscribe
arrow_circle_down Santa's Night Out
---
Santa is out delivering presents around the world in his sleigh with his 9 reindeer, Rudolph of course lighting their way.
Another gorgeous Christmas design from Kay of Kay's Cutz

---
Hoop sizes:

4x4 5x7 6x10 8x12
The runner is made and joined entirely in the hoop, with the casing finished on a sewing machine.
The runner consists of 11 panels,

under the sleigh are the words Merry Christmas 
under each reindeer are their names so this should please many children.

If you want to make table ware there are matching In the hoop coasters, or join 3 or 4 panels together to make a Placemat 
The Runner panels are rectangular, with reins joining each Reindeer

The Coasters are square with curved edge, with each Reindeer standing alone, without the joining rein.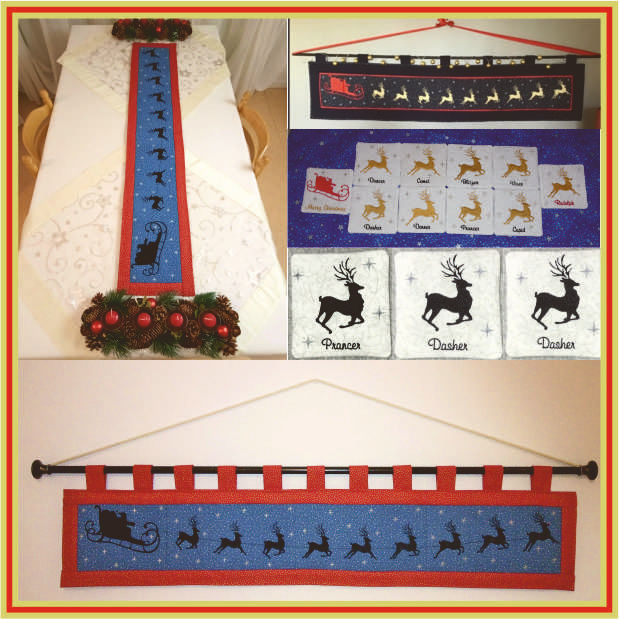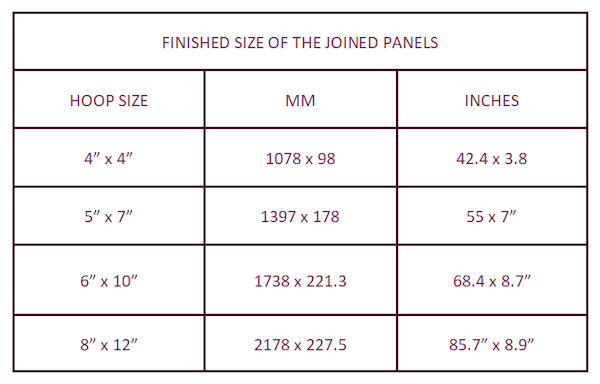 ---
VIDEO
Watch Kay make the Santa's Night Out Table Runner
---
INSPIRATION
Gayla was awarded an Instant Win for her creative way of using Kays Santas Night Out Design to make this very cool Door Stop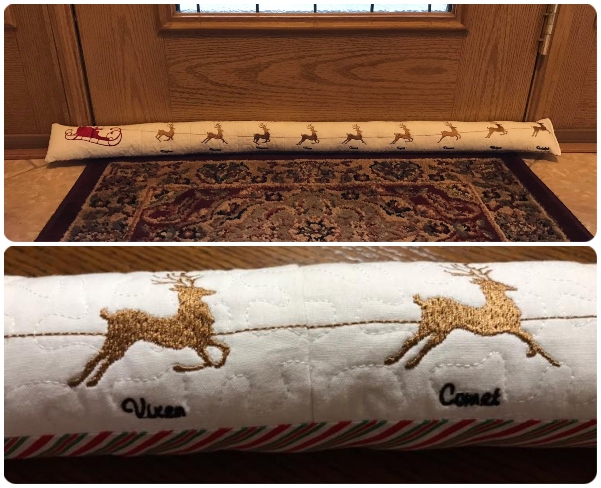 ---
How is this for a mammoth effort!!
Caroleen writes:

Amazing Teamwork!!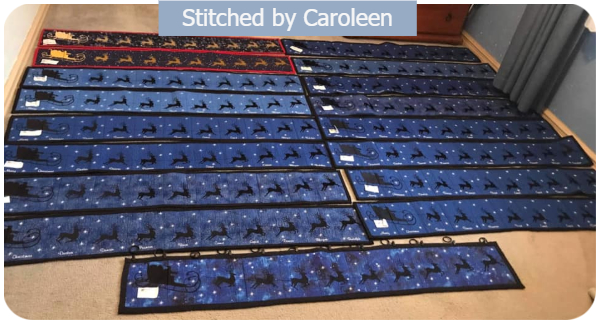 ---
| Hoop Size | Model | Type | Year |
| --- | --- | --- | --- |
| 4x4 | | | |
| 5x7 | | | |
| 6x10 | | | |
| 8x12 | | | |