A quick and easy Placemat to showcase your favourite Fabric - 5X7 6X10 8X8 and 8X10 Hoop 
Our Simply Circles Placemat is made in multiple hooping's - joined easily in-the-hoop like a Jig-saw.
The Design is completely reversable, and you can choose between two Fabrics, or make each segment different.  The centre Quilting, is stippled.  You can add an embroidery design of your choice, or Fussy Cut a favourite piece of Fabric.
Finished Size
5X7 Hoop                                              29cm by 29cm – 11.5 inch square
6X10 Hoop                                            41cm by 41cm – 16  inch square
8X8 Hoop                                              37cm by 37cm – 14.5 inch square
8X10 Hoop                                            44cm by 44cm – 17 inch square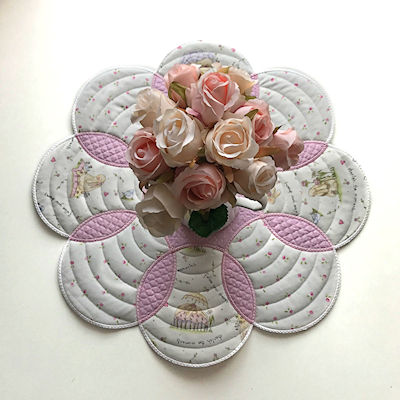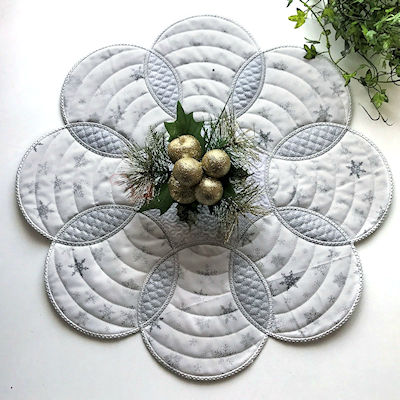 I think we need to give our very own Admin Toni the Simply Circle Creative Crown - here is a few placemats she has made (in 5 days)