arrow_circle_down Designs
arrow_circle_down Subscribe
arrow_circle_down Sherri's Birthstone Besties
 It has been a pleasure digitising, then stitching Sherri's Birthstone Bestie Designs.  I hope you enjoy them too.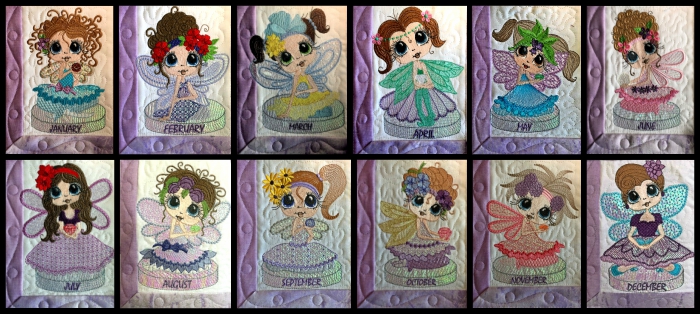 I used my samples to create a Wall Hanging.

But you don't need to be limited to using all 

the designs for a Quilt/Wall-Hanging.

Choose your favourite Fairy, add your own

message, and create a Cushion as we have.
We created the Designs with a combination of Fill and Open stitches for Mylar - it adds a beautiful dimension to the Fairy's.  
If you choose not to use Mylar in your stitch-out, please be mindful, that the base, wings and dresses have open/pretty stitches, so choose your background fabric accordingly.
The filled designs would not be suitable for T-Shirts/Towels/Minky. 
---
The Design File includes:
The 12 Birthstone Besties 
5X7 Hoop - Filled and Redwork
6x10 Hoop - 6X8 In-the-hoop Attic Window Block - Filled and Redwork
8x8 Hoop - 8X8 In-the-hoop Attic Window Block - Filled and Redwork
             - 8X8 Stippled Block - Filled and Redwork
Full Photo Instruction to construct the In-the-hoop Attic Window Blocks
Instructions to make the Wall Hanging and Cushion as pictured
5X7 HOOP

Filled Design and Redwork Fairy Design

 

6x10 HOOP

Filled & Redwork Design with 6x8 Attic Window Block ITH

 

 

8x8 HOOP

Filled & Redwork Design with 8x8 Attic Window Block ITH

 

PLUS Fairy Design with 8X8 Stippling (used for Cushion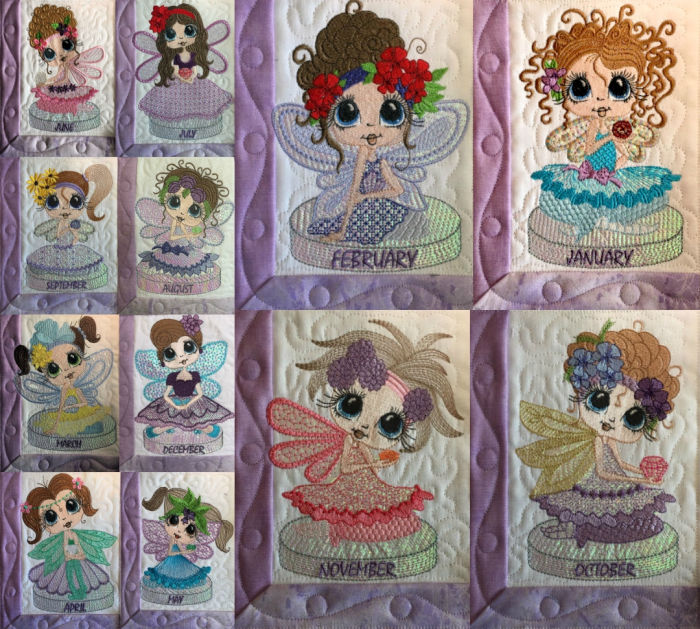 ---
Horstand shared her very cute fabric box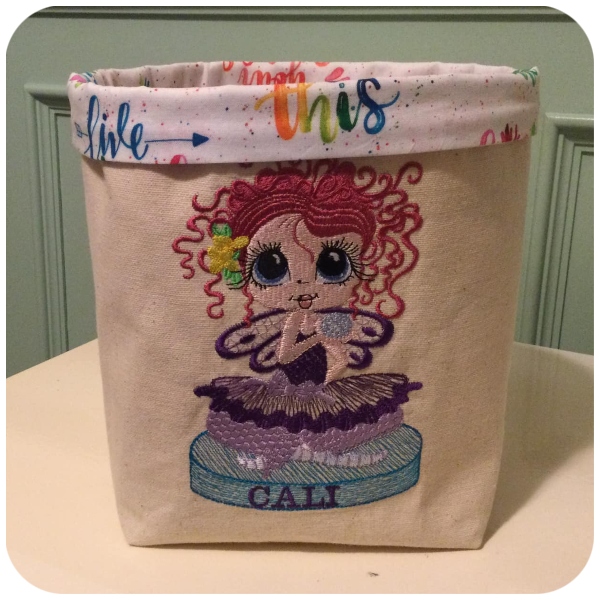 ---
Love these Fabric baskets with our Sherri Besties by Rosemary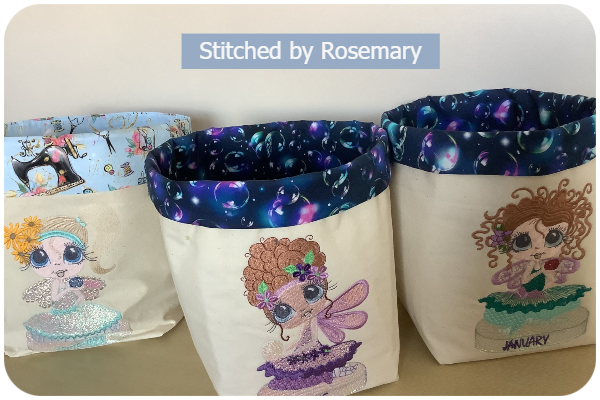 ---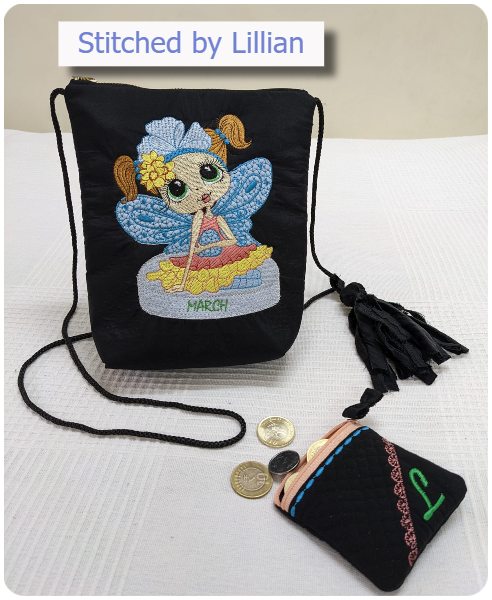 | Hoop Size | Model | Type | Year |
| --- | --- | --- | --- |
| 6x10 | | | |
| 8x8 | | | |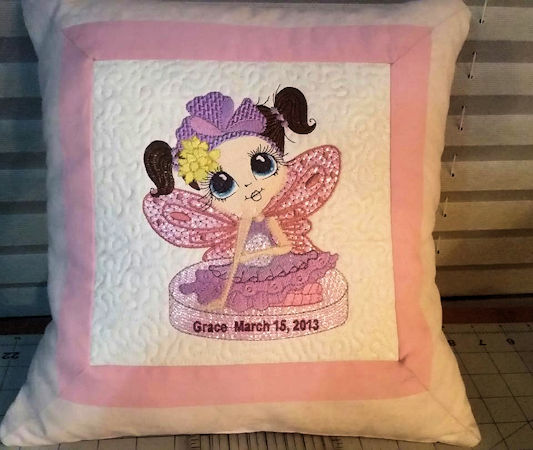 Christy created this very cute Cushion for her 4 year old Niece