arrow_circle_down Designs
arrow_circle_down Subscribe
arrow_circle_down How to re-use your Water Soluble Stabiliser Scraps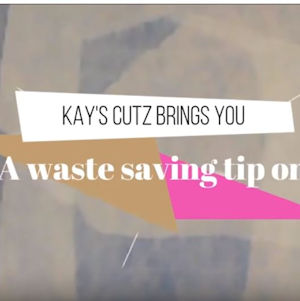 ---
While we are not professional video makers, we are machine embroidery addicts who want to make it as easy as possible to create our projects.
Our videos show the step-by-step techniques involved to create our designs, full details are included in the written instructions that come with your downloaded file.
---
Fed up of throwing away perfectly good scraps of stabilizer at the end of each stitch-out?
Then don't. Reuse your scraps.
Kay from Kays Cutz shows you a great way to re-use your WSS Scraps
Feel free to check out our Youtube channels and don't forget to like and subscribe to stay up to date.