arrow_circle_down Designs
arrow_circle_down Subscribe
arrow_circle_down How to make the zipped top Glass Case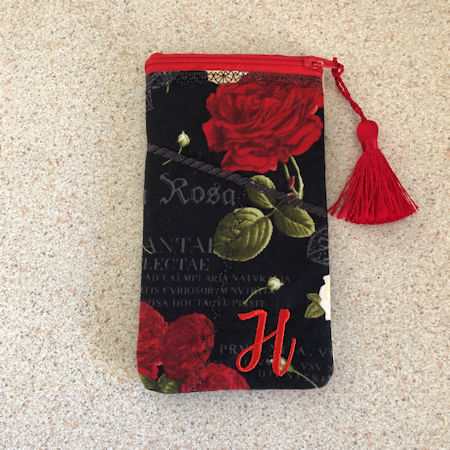 ---
While we are not professional video makers, we are machine embroidery addicts who want to make it as easy as possible to create our projects.
Our videos show the step-by-step techniques involved to create our designs, full details are included in the written instructions that come with your downloaded file.
---
Watch Kay make this zipped top In the hoop Glass Case
VIEW/DOWNLOAD GLASS CASE DESIGN
---
Subscribe to our You tube channels to stay up to date.
---