arrow_circle_down Designs
arrow_circle_down Subscribe
arrow_circle_down How to make Large Vintage Truck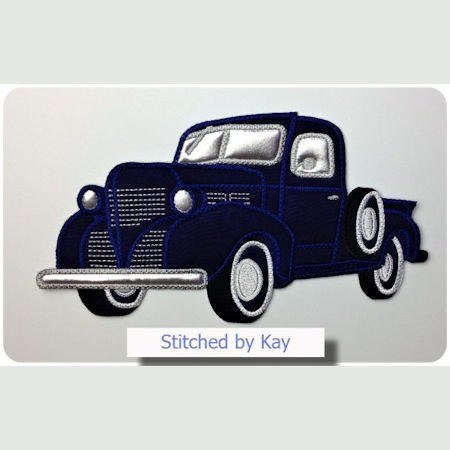 ---
While we are not professional video makers, we are machine embroidery addicts who want to make it as easy as possible to create our projects.
Our videos show the step-by-step techniques involved to create our designs, full details are included in the written instructions that come with your downloaded file.
---
** Please note - Kay created this very detailed video based on the original Truck version which has the inner tyres as part of the Truck fabric. I have now added an extra fabric placement for the inner tyres, so you can have Whitewall Tyres - please refer to our written instructions for this step. (and please accept my apologies Kay for changing the design on you!!)
Kay's updated video is coming very soon!!
---
Subscribe to our You tube channels to stay up to date.
---
---