arrow_circle_down Designs
arrow_circle_down Subscribe
arrow_circle_down Zodiac Bookmarks in the hoop
STASH BUSTER ALERT
An awesome design to have in your stash for when you need a quick Birthday present, or something to sell at a market.
With absolutely no hand sewing needed, and just two 4x8 inch pieces of fabric and batting - you can quickly make these bookmarks, AND make use of your scraps
5x7 Hoop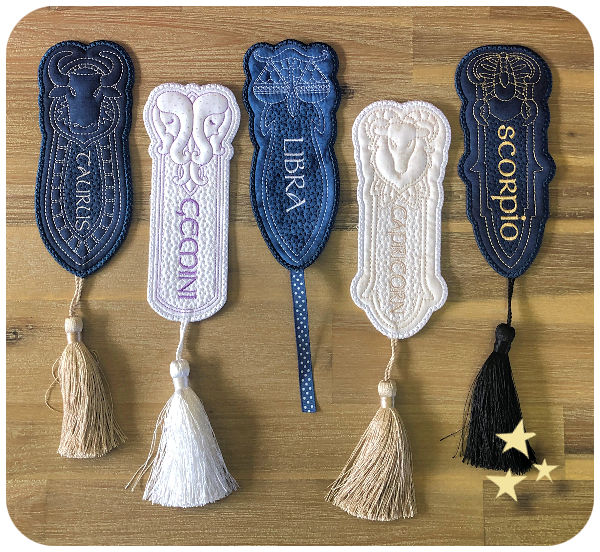 ---
FINISHED SIZE
Approximately 2.8 by 7 inches (7 by 17.8 cm's)
---
VIDEO
While we do not have a video for this design, If you are new to this style of design, we do have several Bookmark videos which show the techniques used in this design.
Step-by-step photo instructions are included in your Download File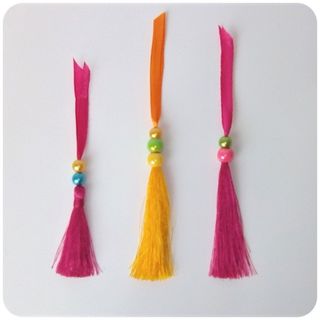 Including Kay's video on how to make your own Tassels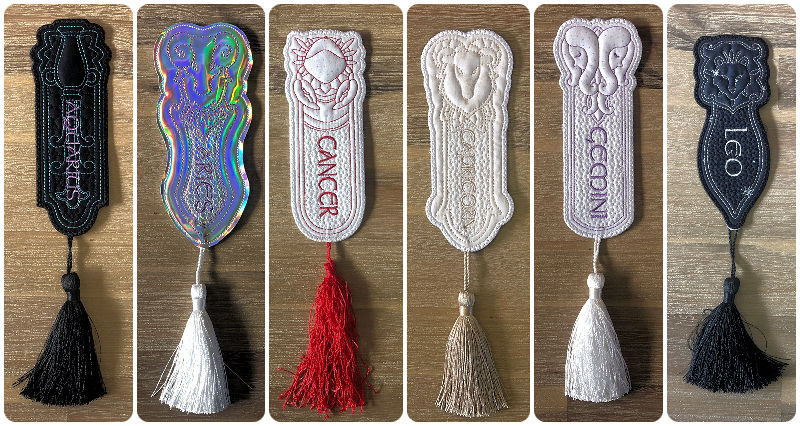 ---
INSPIRATION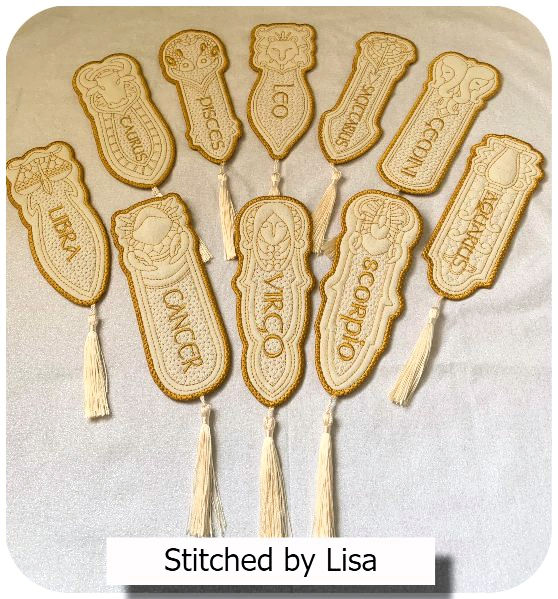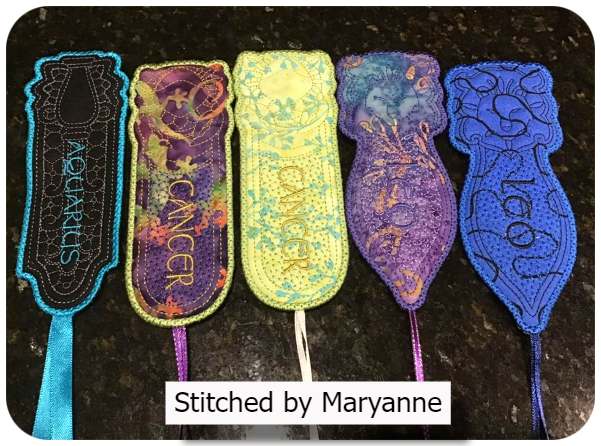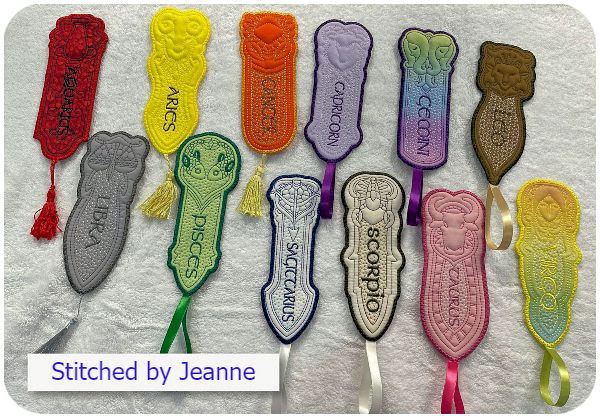 View your shopping basket or browse other items.
Other products you might be interested in