---

Is it a Bowl or a Placemat – you choose.
The Placemat is made and completed completely in your hoop, whereas the Bowl option requires finishing on your sewing machine.
FINISHED SIZE: Just under 8 inches wide for the Bowl, or just on 9 inches as a Placemat.
The Bowl/Placemat can be made completely reversable (with matching Bobbin Thread)
You can choose a Multiple Fabric option or a quicker-one-fabric version.
I originally designed this as a In the hoop Bowl that you could make in a 4x4 hoop, but I then added different hoop sizes that still make the SAME SIZE Bowl, but have lesser hooping's:
---
4x4 Hoop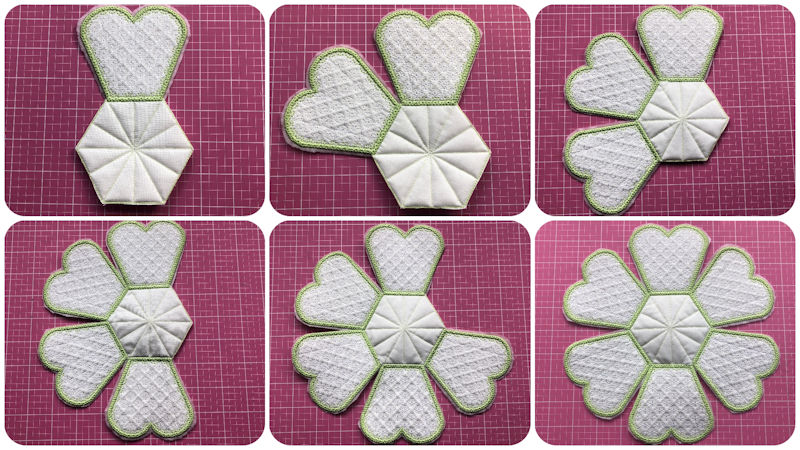 5x7 hoop

6x10 hoop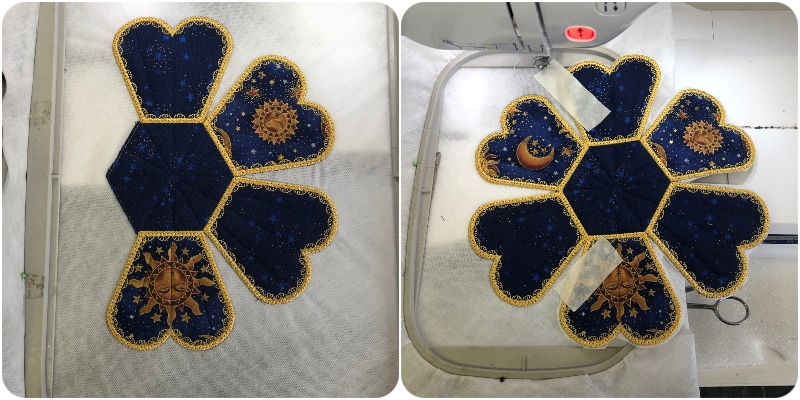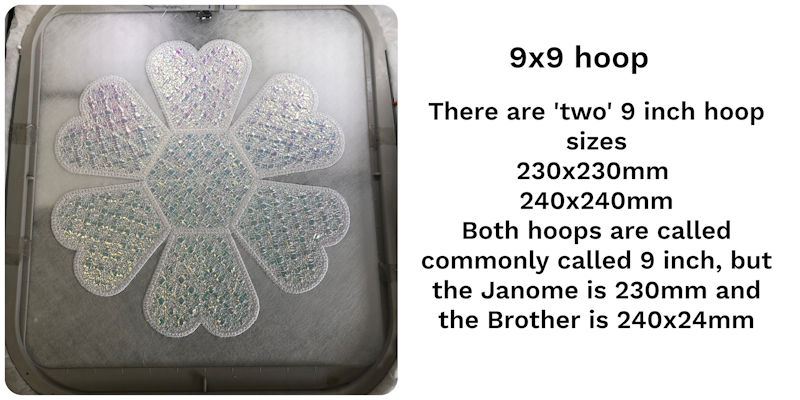 ---
VIDEO
Watch how I make the 5x7 size Bowl in the hoop - Includes how we stitch the bowl edges together
---
INSPIRATION
Cheryl stitched this beauty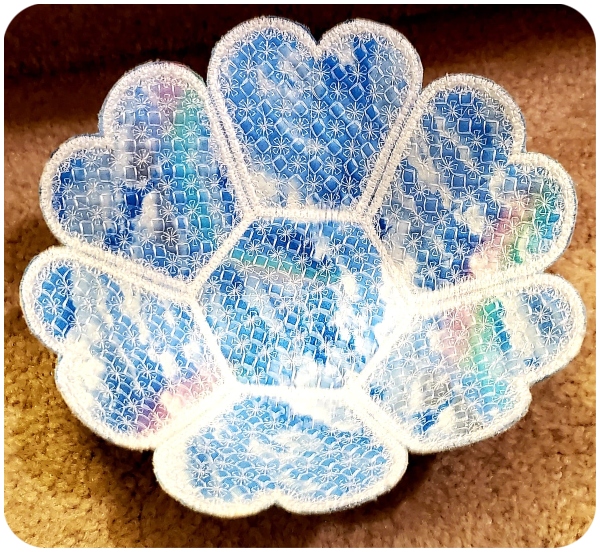 Dagmar created these cute bowls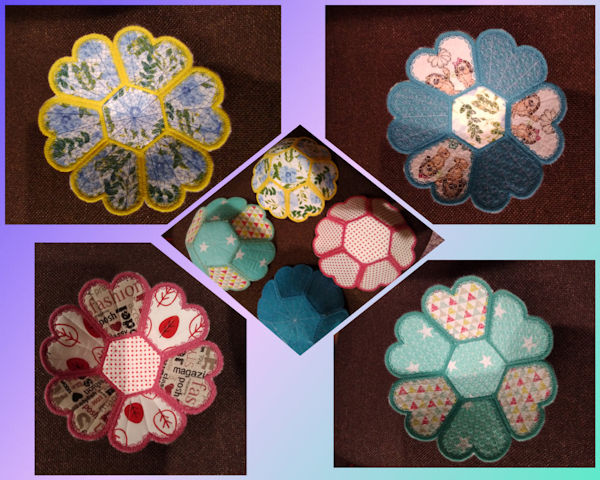 ---
Stitched by Cheryl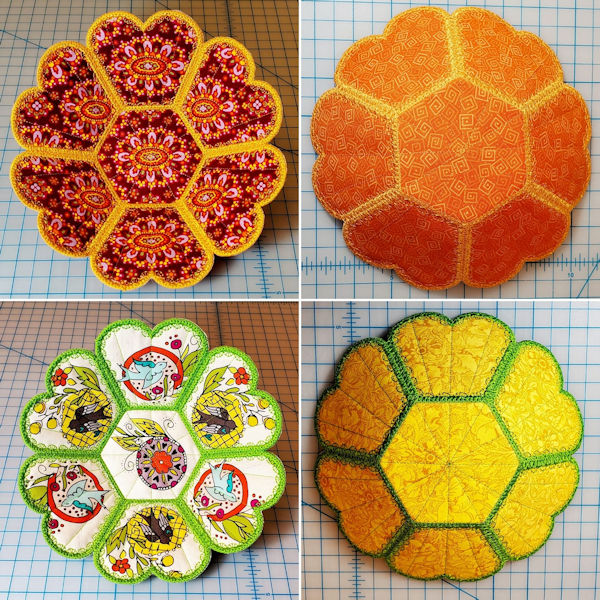 ---
Stitched by Joanna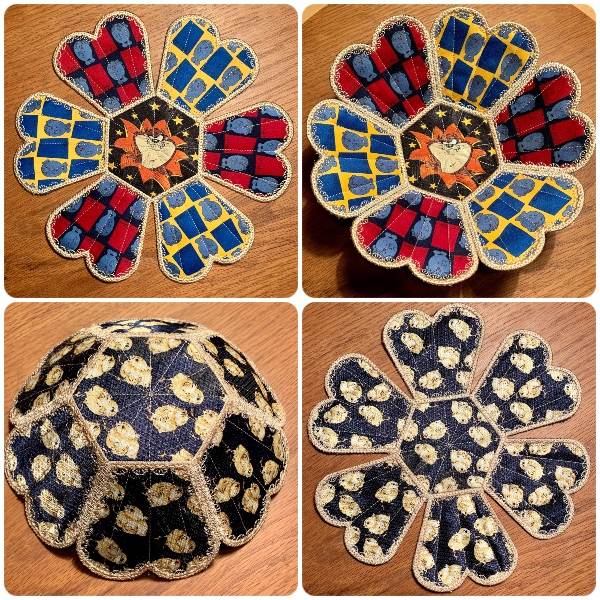 ---
stitched by Cheryl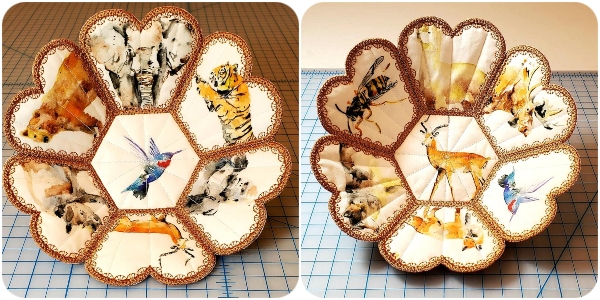 ---
Stitched by Brenda