arrow_circle_down Designs
arrow_circle_down Subscribe
arrow_circle_down Chris - Bookmarks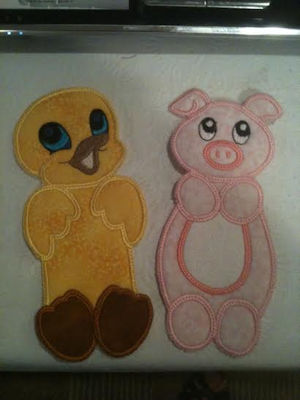 Aren't these Bookmarks just the cutest!! Thank you Chris for sharing - and your kind words:
Just want to say how much I have enjoyed doing these bookmarks & plan to do
lots more!
Your instructions are so easy to follow & I am really pleased, having
converted your PES file to use as an EXP on my Bernina 830, that all the
stitch lines are so together! In particular no gaps around the eyes between
the black outline and the eye colouring ( Yep, I have dark blue eyes instead
of white for the duck!)
I also like the idea that within an hour ( give or take Masterchef on tv)
that I have a finished article!