arrow_circle_down Designs
arrow_circle_down Subscribe
arrow_circle_down Frances - Oz Express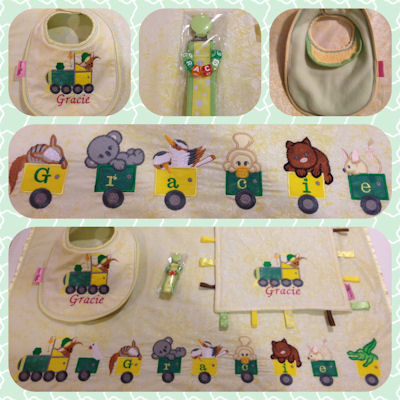 Wow! Frances created this absolutely gorgeous Gift set for her friend's baby. - Very lucky friend! Thanks so much for sharing Frances - you have made the Oz Express designs look amazing!
Frances writes Just thought I would share a picture with you of a gift set I have made for a friend's baby using your Oz Express design as she wanted an Aussie flavour to it. I loved making it, and love the design.

Thanks for creating beautiful and amazing embroidery.
Thank you Frances!!