arrow_circle_down Designs
arrow_circle_down Subscribe
arrow_circle_down Erika - Kiwi Quilt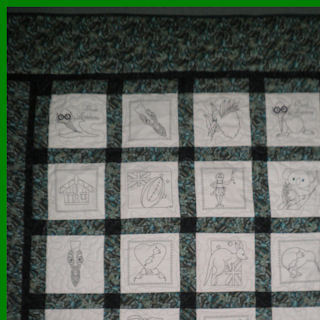 These are actually two different quilts that Erika made for her 2 brothers using our designs.
On the 2nd photo you can see the Kia Kaha design (stay strong), Erika did the design on the left-hand side of one, and right-hand side of other.
I think they are awesome! - perfect choice of colors - guys can be so hard to make quilts for!
Thanks so much Erika for sending the photos thru Erika.
Designs used Kiwi Redwork Kiwi Pastimes