arrow_circle_down Designs
arrow_circle_down Subscribe
arrow_circle_down Leonie - various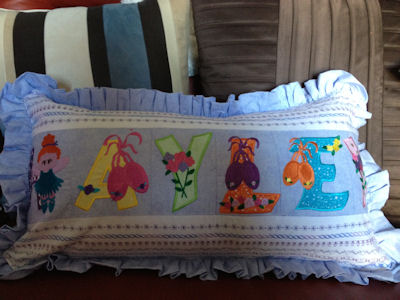 Thanks Leonie for sending thru your photos - I absolutely LOVE your Hayley (Ballet Alphabet )cushion - the colors you use are stunning. - Hayley is a lucky girl!. Similarly your use of colors in the quilt (Textured Teddys) and sweat shirts (Sporty Kids) really makes the designs pop!
Thank you so much - I am sure you will inspire others.
My little Ruby saw this picture and

has demanded I make her this.