arrow_circle_down Designs
arrow_circle_down Subscribe
arrow_circle_down Ginni - Beautiful Ballerinas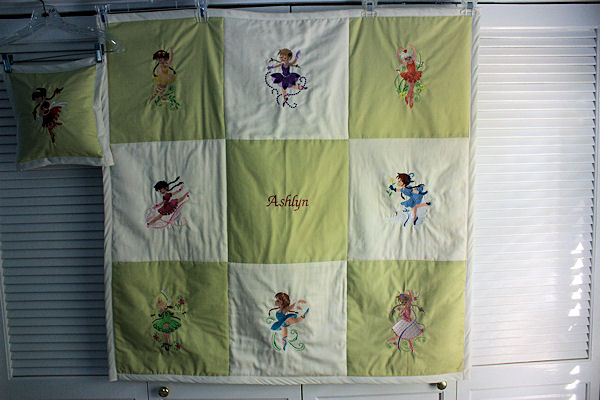 Ginni contacted me when she had just begun this quilt, and as you see below, was very happy with the designs. - Next minute, this photo comes thru of the finished quilt and pillow!! Once again, another beautiful quilt - Thank you so much for sending thru the photos, and your kind words, which are very much appreciated.
Hi Heather,
I just finished two of the Ballerina designs. I'm amazed at the detail! The designs are beautifully done, stitch up brilliantly and you're right, I sat watching them materialize, fascinated.
I have to tell you, the designs were quite a value. I was pleasantly surprised at the quality, given the low cost. (Just between you and I, they'd be a bargain at twice the price!)
Thanks so much.