arrow_circle_down Designs
arrow_circle_down Subscribe
arrow_circle_down Frances - Baby Duck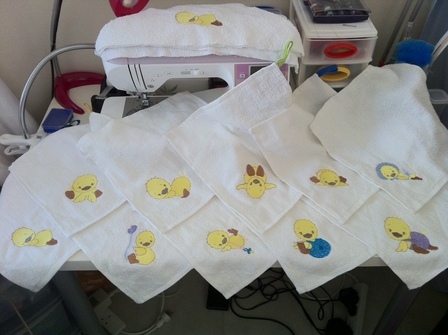 Frances very kindly sent thru a photo of the washclothes she made using our very popular Baby Duck set. They are so cute! Thanks heaps Frances for sending the photo thru - puts me to shame - I should have some gorgeous washclothes like that at my house!! I'll add it to my 'to do' list.
Frances writes:
I thought I would share with you the washcloths I embroidered with your gorgeous baby ducks design. My husband and I are expecting our first child in August so I am using your designs for the baby washcloths and hooded towels that I have been making.

They are adorable, so thank you.