arrow_circle_down Designs
arrow_circle_down Subscribe
arrow_circle_down Pauline - Blanket of Love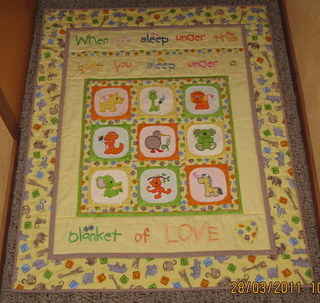 Isn't this quilt just absolutely beautiful - the colors are fantastic!! Pauline has used 2 of our sets (and I am so proud of how great they look) So Sleepy and Animal Friends.
Can you believe this is Pauline's first quilt!!!
Amazing - a beautiful job, and thank you for sending thru your photo.