arrow_circle_down Designs
arrow_circle_down Subscribe
arrow_circle_down Barbara - Flower Dragon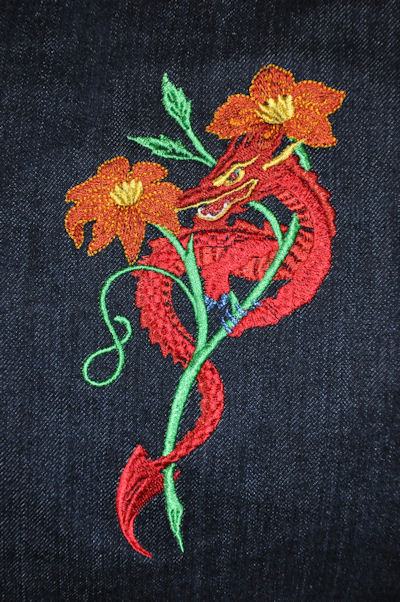 Thanks Barbara - I love the colors you have used - they really 'pop' against the denim - I am very proud of how good you make the design look!
Barbara writes:
The Flower Dragon was purchased from Heather. I had to change the Flower Dragon from blue to red to match the
pocket dragon. I had purshed the dragon applique several years ago and now had a
place for it. The Flower Dragon stitched out very well. I am so pleased with it
and now I have to find a place to place the Dagger Dragon. Thank you Heather for
having fallen in love with the original picture and digitized it. I hope you are
pleased with the result.