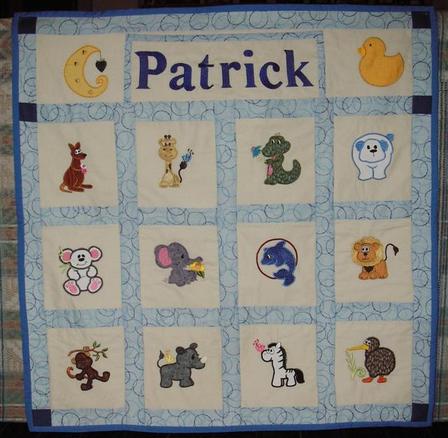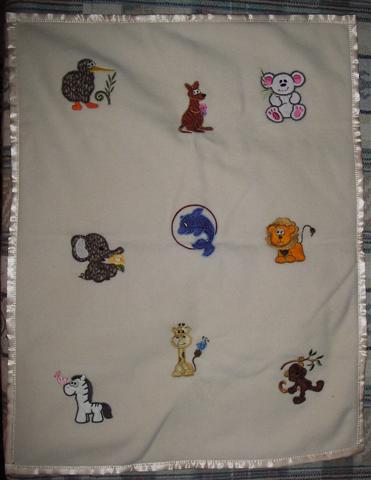 Robyn from Australia sent thru these photos of her blanket (for her first Granddaughter - due in February) and a quilt Robyn made for a friend! from our Animal Friends Set
Lucky Granddaughter and Lucky Friend ay!!
Thanks so much Robyn - they are great - I still get such a buzz out of seeing these items with Kreative Kiwi designs!!